You can access all of these resources and more. All our professional development Webinars, all of our voice training DVDs, all of our vocal endoscopy videos, all of our lesson plans, all of our app reports, and even the long-deleted Singing and the Actor Audio Guide!
Scroll down to see the Learning Lounge Curriculum and to preview some of the resources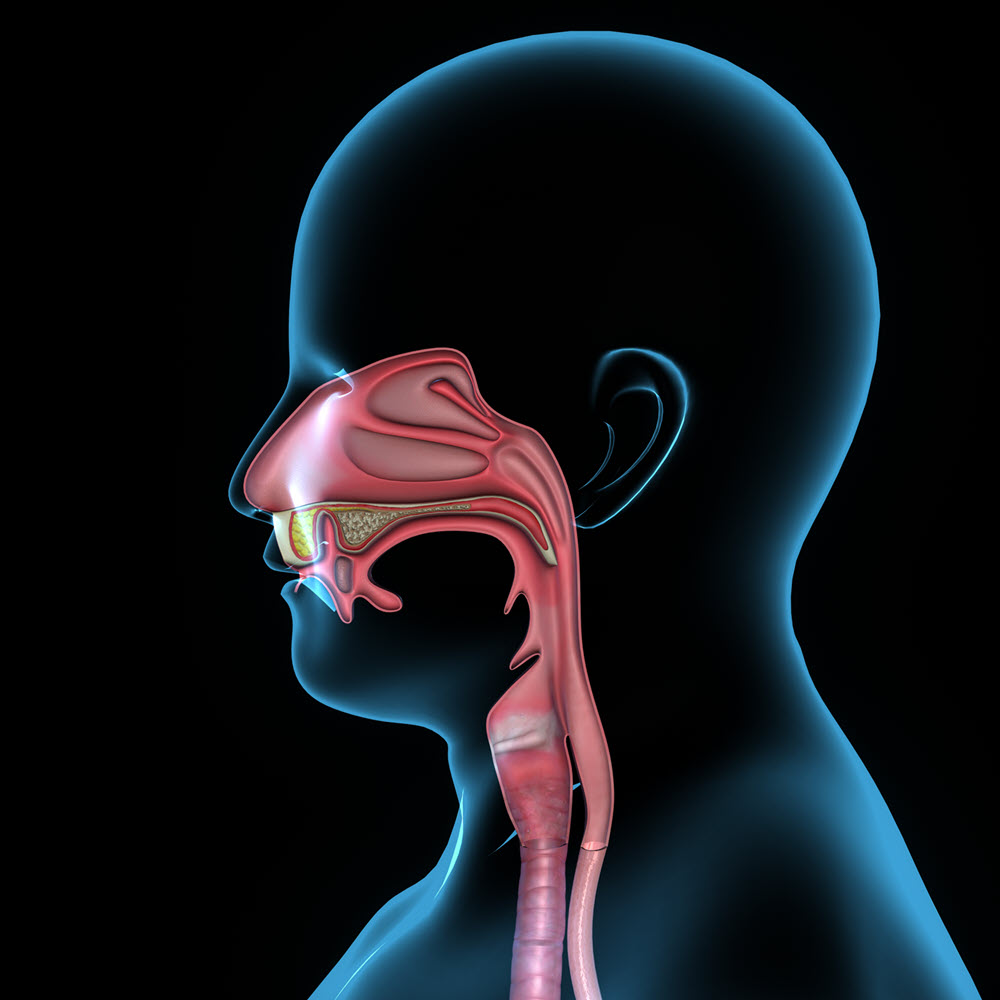 Courses in physiology of singing from the inside out
Discover what happens inside your vocal tract when you sing or speak. Straightforward, easy-to-understand vocal anatomy (the bits) and physiology (how they move) from Dr Gillyanne Kayes (PhD in voice research) and Jeremy Fisher (bestselling author on vocal & performance techniques).
Check out our never-before-released video "So How Does Your Voice Work", created for the Science Museum in London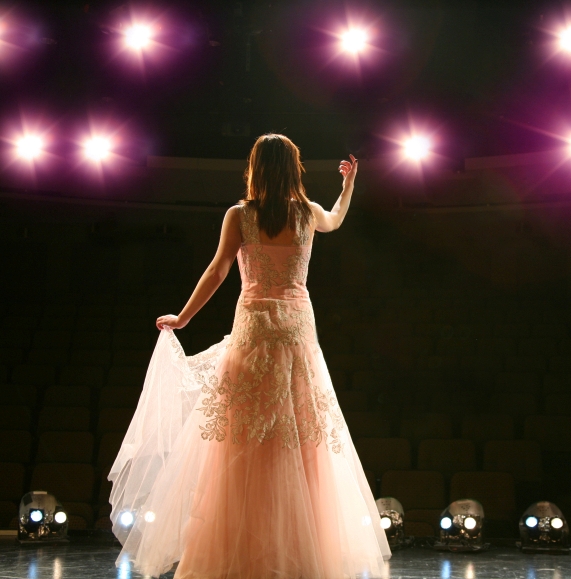 Techniques to move from classical to musical theatre singing
We've both done it. Both of us have moved from a fully classical professional level training to being expert coaches and teachers in musical theatre. We know what works and what doesn't, and how to transfer your classical knowledge into contemporary sounds.
Our Mastering Musical Theatre resource is packed with tips and techniques for singers and teachers moving from classical genres to MT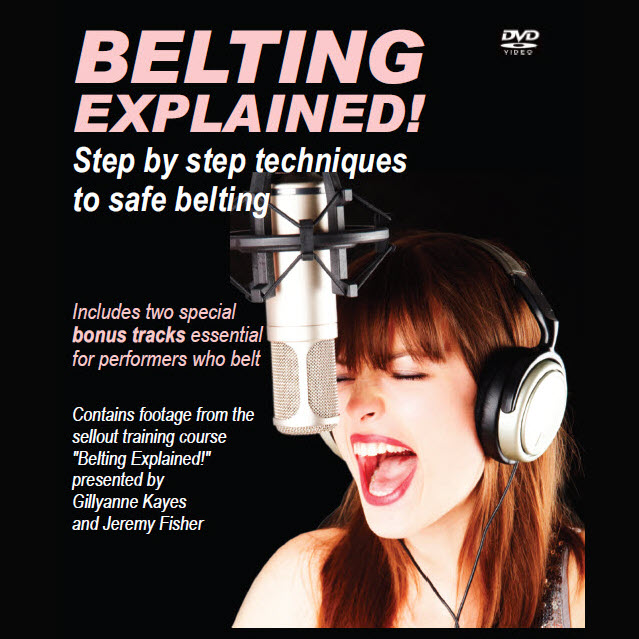 Techniques for contemporary commercial music singers, belters and recording artists
Want to know what any recording artist is doing? We're experts at analysing and teaching CCM sounds, whether you want to find them in your own way or sing in a cover band. Both of us have coached live in studio recordings and worked online with touring artists.
We've included our sellout Belting Explained resource, based on teaching successful belting courses to non-belters for 20 years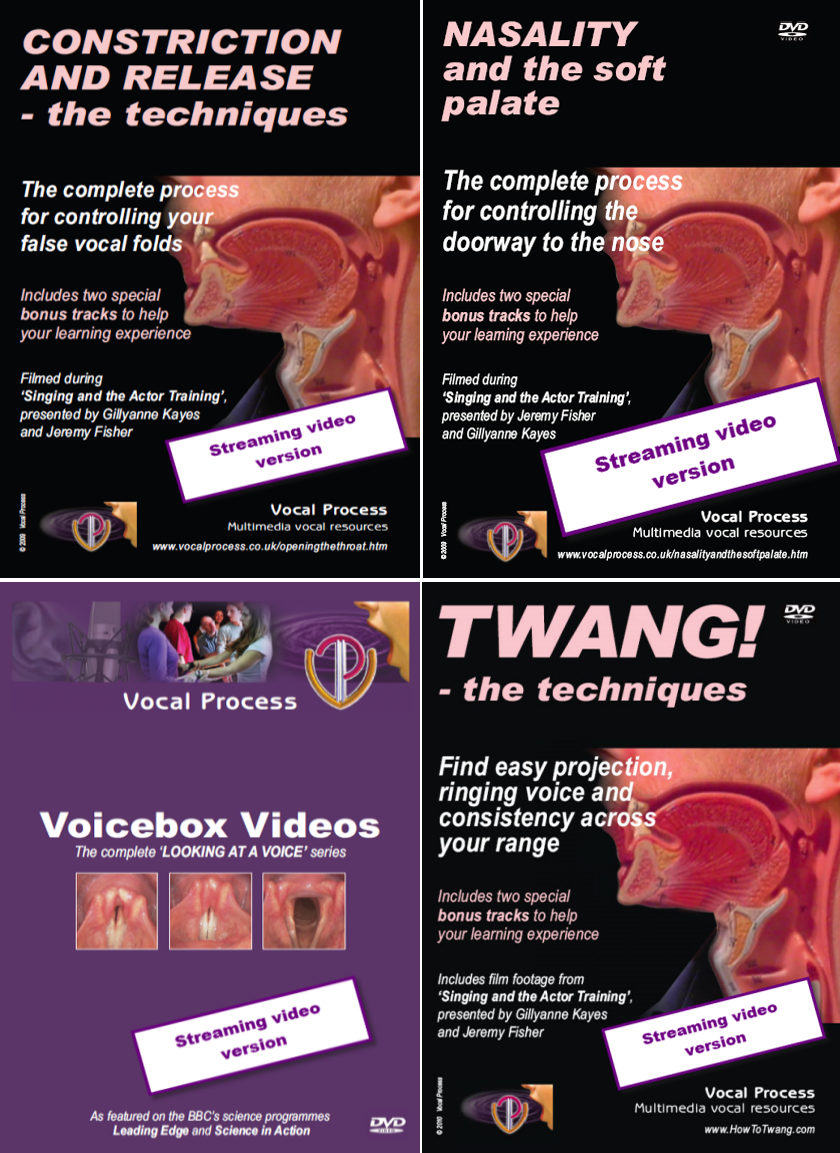 Only available in the Learning Lounge
See/hear/experience what we do, with 60+ videos taken from our four bestselling voice training DVDs. We're including endoscopy footage of the techniques, the step-by-step processes we use with our clients, and bonus group coaching and breakout sessions
With updated notes for 2021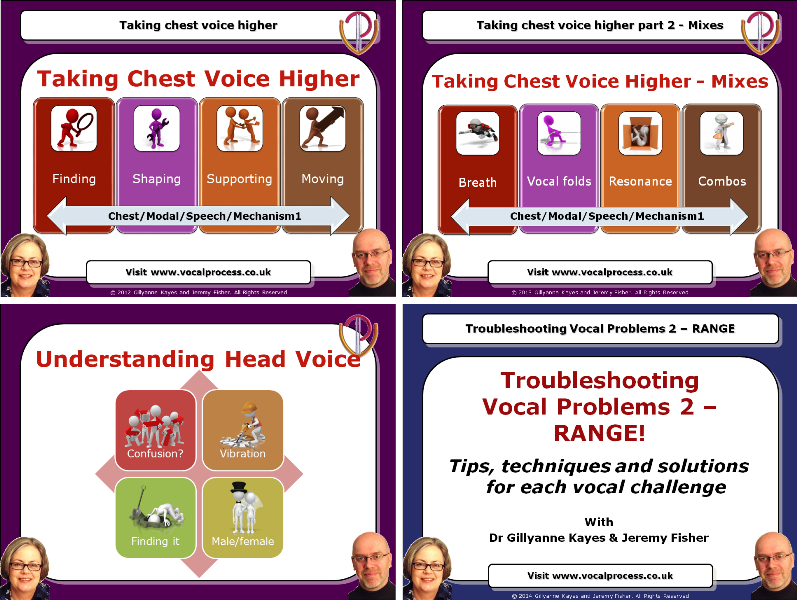 Only available in the Learning Lounge
250+ videos divided into eighteen targeted resources. Professional development training on chest voice, head voice, troubleshooting range and breathing, finding your own voice, auditions and competitions and so much more.
Get a personalised CPD Certificate for each resource